ABOUT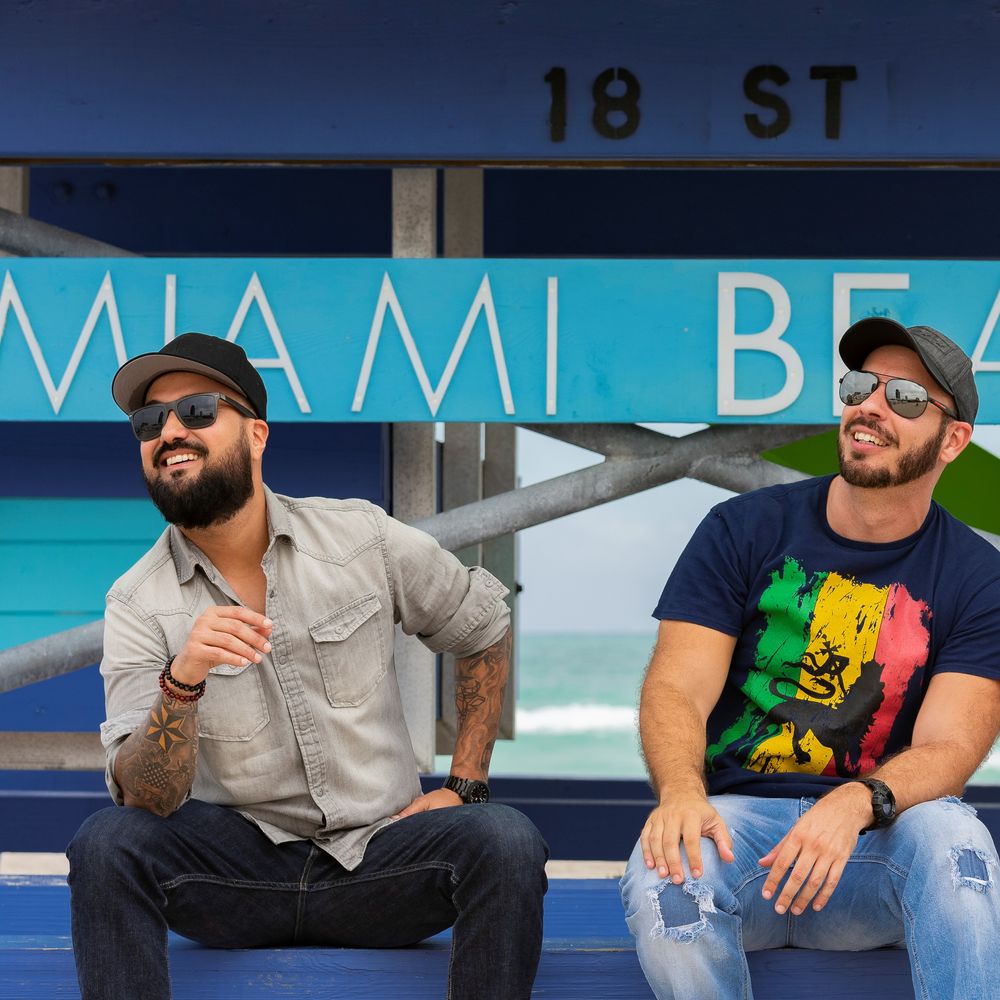 pure riddim attack taking over
PRATO is a Reggae/Rock band from South Florida that returns to the scene after a decade off. The band was founded by Lebaman (bass/vocals) and Alexandre Stry (guitar/vocals) who met through friends in common. In 2005 their first album "Lejos de Casa" was released under the label Fabrika / Sony BMG Music. The song "Inmigracion" reached Top 10 on radios in the US and Latin America. The music video for the same song aired on MTVes and other music channels.
The band was invited to perform at places like the Viper Room in Los Angeles, Billboard Live in Miami and many international festivals, they also opened for bands such as Paralamas do Sucesso, Natiruts and Bacilos. After a long time touring and performing, the band decides to take a break in 2010.
PRATO, which is the acronym for Pure Riddim Attack Taking Over, has a fun upbeat style, with cool positive, sometimes sarcastic, lyrics; blending a heavy tone of reggae and rock with jazzy/funky keyboards and horn sections.
The band recorded six tracks in 2020 mixed and mastered by the Grammy nominee Dan Felix. The first single "Stoney Lights" was released on November 13th and will feature the super talented Reggae/Jazz singer Izabella Rocha.
Members: Lebaman (Bass/Vocals) & Alexandre Stry (Guitar/Vocals)
Residents at Throw Social Delray since December 2021 playing every Tuesday.
Residents at Nautilus Sixty Hotel in South Beach since November 2018 playing every Saturday at Reggae Saturdays.
Selected to play at the Latin Grammy's 2003 Street Parties alongside with Los Rabanes and Locos por Juana.  
Played in Los Angeles at the Viper Room at ASCAP showcase during LAMC  
Lands hit song "Inmigraccion" on the Billboard Latin Music CD Compilation, distributed to 300 Latin Radio Programmers in the USA.  
Song "Inmigraccion" at #3 on Fuego Rock 98.3FM in Miami.  
Song "Duca" is chosen by the Miami Latin Film Festival as the event's official track.  
Achieves "Top 20" status nationwide on the Terra/Boom Magazine charts with their Hit Single "Inmigración", staying at #7 for 2 weeks while being the only independent artists on the charts not represented by a record label.  
Mun2 uses PRATO's single "Mochileando" as the opening song for their namesake TV program aired weekly on primetime.
SONGS
0:00/3:18

0:00/2:53

0:00/3:16

0:00/3:03

0:00/2:46

0:00/3:35

0:00/3:39

0:00/3:04

0:00/3:45

0:00/2:48