ABOUT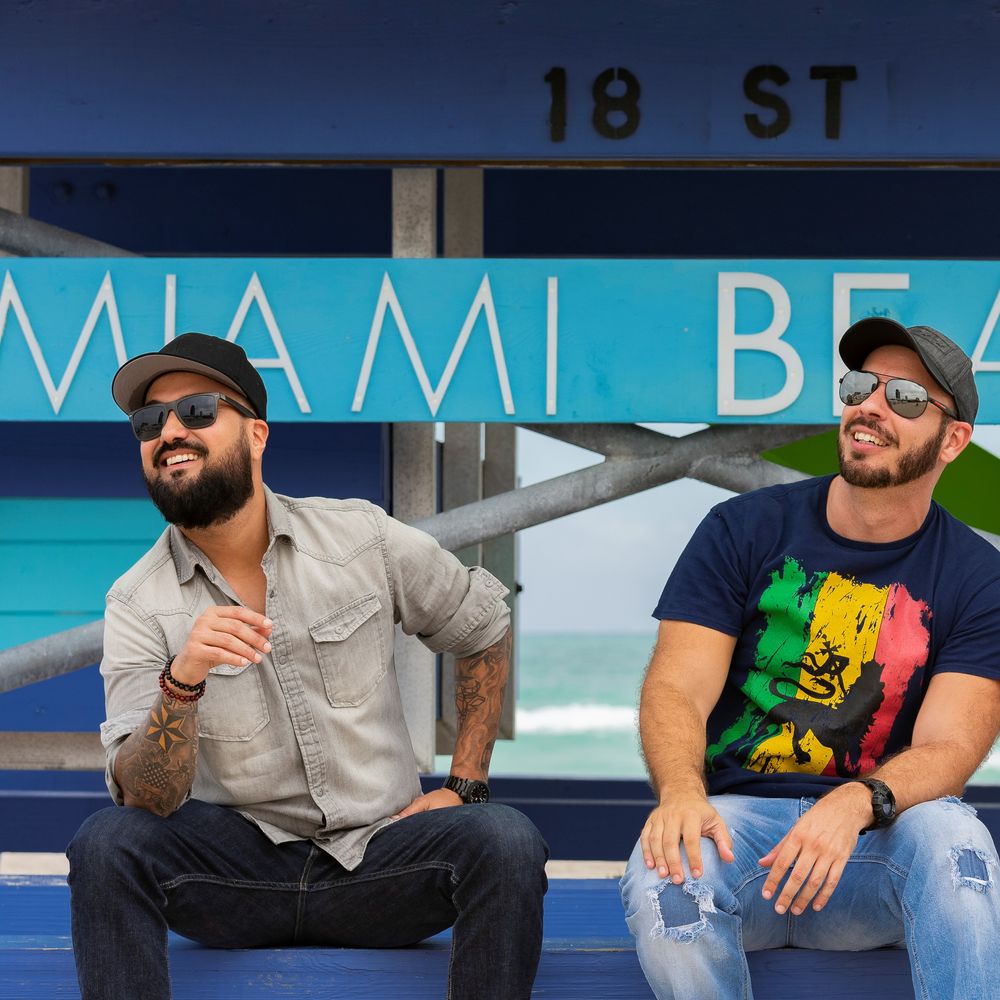 pure riddim attack taking over
PRATO is a Reggae/Rock band from South Florida. The band was founded by Lebaman (bass/vocals) and Alexandre Stry (guitar/vocals) in 1999. In 2005 their first album in Spanish "Lejos de Casa" was released under the label Fabrika / Sony BMG Music. The song "Inmigracion" reached Top 10 on radios in the US and Latin America with music videos playing on MTVes and other music channels.
Since 1999 PRATO has performed over 500 concerts and the band was invited to perform at venues like the Viper Room in Los Angeles, Billboard Live in Miami, Latin Grammy parties, and many international festivals, sharing stage and performing at the same events and festivals as other big names in the Reggae and World Music scenes such as Jack Johnson, The Killers, The Chainsmokers, Ziggy Marley, 311, Paralamas do Sucesso, Natiruts, Bacilos and many more.
PRATO, which is the acronym for Pure Riddim Attack Taking Over, has a fun upbeat style, with cool positive, sometimes sarcastic, lyrics; blending a heavy tone of reggae and rock with jazzy/funky keyboards and horn sections.
The band recorded their first English EP in 2020 mixed and mastered by the Grammy nominee Dan Felix. The first single "Stoney Lights" features the super talented Reggae/Jazz singer Izabella Rocha (former Natiruts member).
Members: Lebaman (Bass/Vocals) & Alexandre Stry (Guitar/Vocals)
Performed at Sunfest 2023 alongside Jack Johnson, The Killers, The Chainsmokers, 311, Ziggy Marley, etc.
Residents at Throw Social Delray since December 2021 playing every Tuesday.
Residents at Nautilus Sixty Hotel in South Beach since November 2018 playing every Saturday at Reggae Saturdays.
Selected to play at the Latin Grammy's 2003 Street Parties alongside with Los Rabanes and Locos por Juana.  
Played in Los Angeles at the Viper Room at ASCAP showcase during LAMC 
SONGS
0:00/3:18

0:00/2:53

0:00/3:16

0:00/3:03

0:00/2:46

0:00/3:35

0:00/3:39

0:00/3:04

0:00/3:45

0:00/2:48