ABOUT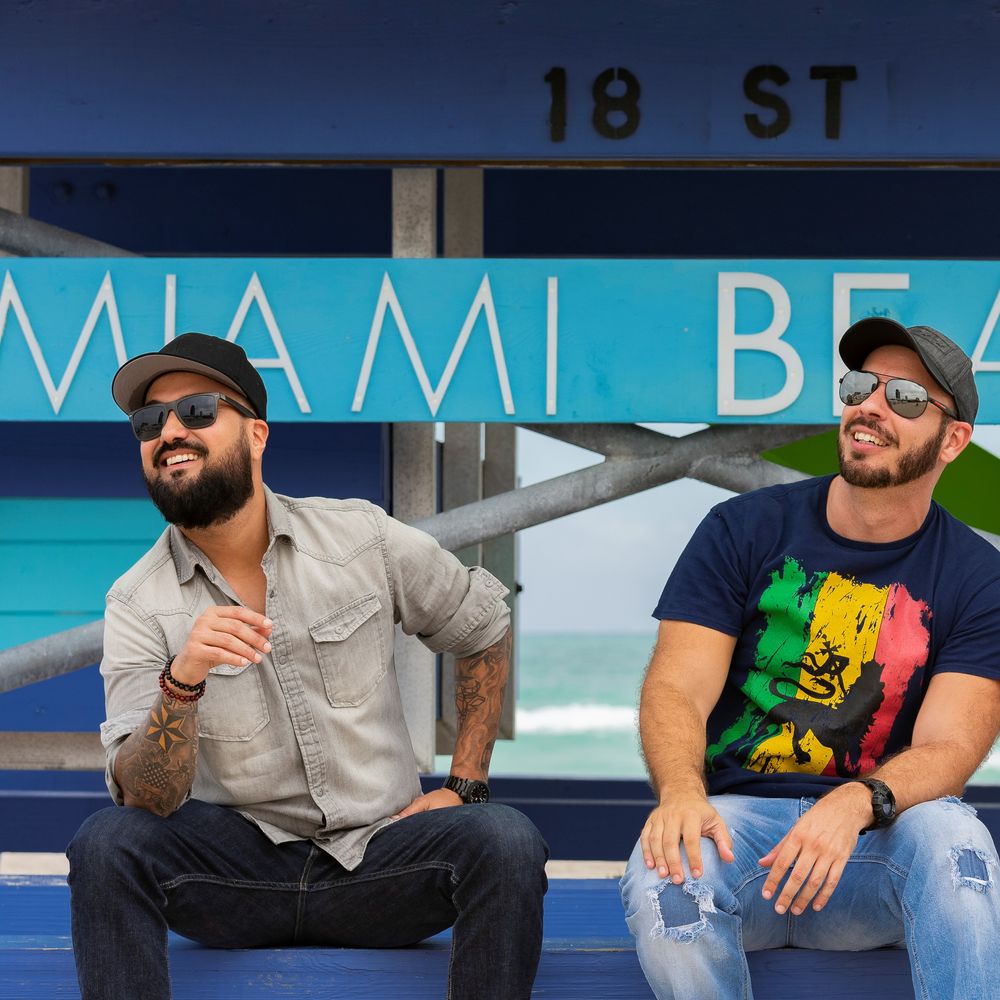 pure riddim attack taking over
Since their inception in 1999, PRATO has been a driving force in the world of Reggae/Rock music, captivating audiences with their vibrant sound and infectious energy. Founded by the talented duo of Lebaman (bass/vocals) and Alexandre Stry (guitar/vocals), the band has continued to push musical boundaries, leaving an indelible mark on the industry.
Their musical journey took a significant stride in 2005 with the release of their debut album in Spanish, "Lejos de Casa," under the esteemed labels Fabrika / Sony BMG Music. The album's lead single, "Inmigracion," achieved great success, reaching Top 10 on radio charts in both the US and Latin America. PRATO's music videos received widespread acclaim, airing on MTVes and other prominent music channels.
With an impressive portfolio of over 500 concerts, PRATO has graced esteemed venues such as the Viper Room in Los Angeles, Billboard Live in Miami, and the thrilling festivities of Latin Grammy parties. Their prowess extends to international festivals, where they have shared stages with renowned icons of the Reggae and World Music genres. The band has performed alongside luminaries such as Jack Johnson, The Killers, The Chainsmokers, Ziggy Marley, 311, Paralamas do Sucesso, Natiruts, Bacilos, and many more, cementing their position among the musical elite.
The name PRATO, an acronym for Pure Riddim Attack Taking Over, perfectly encapsulates their distinctive style. The band's music is an enthralling blend of reggae and rock, infused with jazzy/funky keyboards and horn sections, creating a fun and upbeat ambiance. Their lyrics, at times positively uplifting and occasionally tinged with sarcasm, resonate with audiences of all walks of life.
In 2020, PRATO expanded their repertoire by recording their first English EP, expertly mixed and mastered by Grammy nominee Dan Felix. The EP's leading single, "Stoney Lights," features the exceptional talents of Reggae/Jazz singer Izabella Rocha, formerly a member of Natiruts.
At the heart of PRATO lies the inseparable duo of Lebaman (Bass/Vocals) and Alexandre Stry (Guitar/Vocals), whose harmonious synergy forms the core of the band's creative brilliance.
In a world where music shapes emotions and unites souls, PRATO stands tall, spreading joy and rhythm wherever their music takes flight. With each performance, they continue to solidify their place as a trailblazer in the realm of Reggae/Rock, leaving fans eagerly anticipating their next melodious revelation.
Performed at Sunfest 2023 alongside Jack Johnson, The Killers, The Chainsmokers, 311, Ziggy Marley, etc.
Residents at Throw Social Delray since December 2021 playing every Tuesday.
Residents at Nautilus Sixty Hotel in South Beach since November 2018 playing every Saturday at Reggae Saturdays.
Selected to play at the Latin Grammy's 2003 Street Parties alongside with Los Rabanes and Locos por Juana.  
Played in Los Angeles at the Viper Room at ASCAP showcase during LAMC 
SONGS
0:00/3:17

0:00/3:18

0:00/2:53

0:00/3:16

0:00/3:03

0:00/2:46

0:00/3:04

0:00/2:48